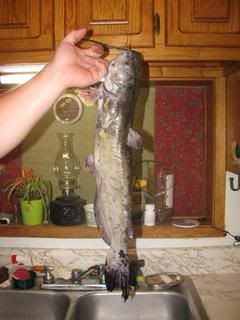 Saturday night and Sunday morning we went cat fishing at a local lake. We had decent luck........caught two 3 pounders Saturday night and a 4 pounder Sunday morning. The one Sunday morning had a small cache of eggs in her so they will be getting ready to spawn and then the fishing will be hot! We'll go back this coming weekend and see if we can't catch a nice mess of big cats for the freezer! Nothing better than a nice fat catfish fillet!
Hope you had a great weekend!
Til next time.........
GOD BLESS FROM GOODWIFE FARM!